let me tell you a little bit about my day yesterday:
i went to the steinway & sons factory in london. man, i love those pianos. -note to future husband: buy me a steinway- i played on three historic pianos. the first was the original steinway. the no. 1. or at least an exact replica of one. i couldn't find any pictures of it online and i was an idiot not to take my own piano. but i got a t-shirt that says i played it! then i played the famous red or ferrari piano. the last that i played was my favorite. it was wagner's piano. yes, as in THE wagner. litz also played a little on this baby. man, that was a good piano. the soft pedal was so perfect. and the keys... oooh. anyways. there you go.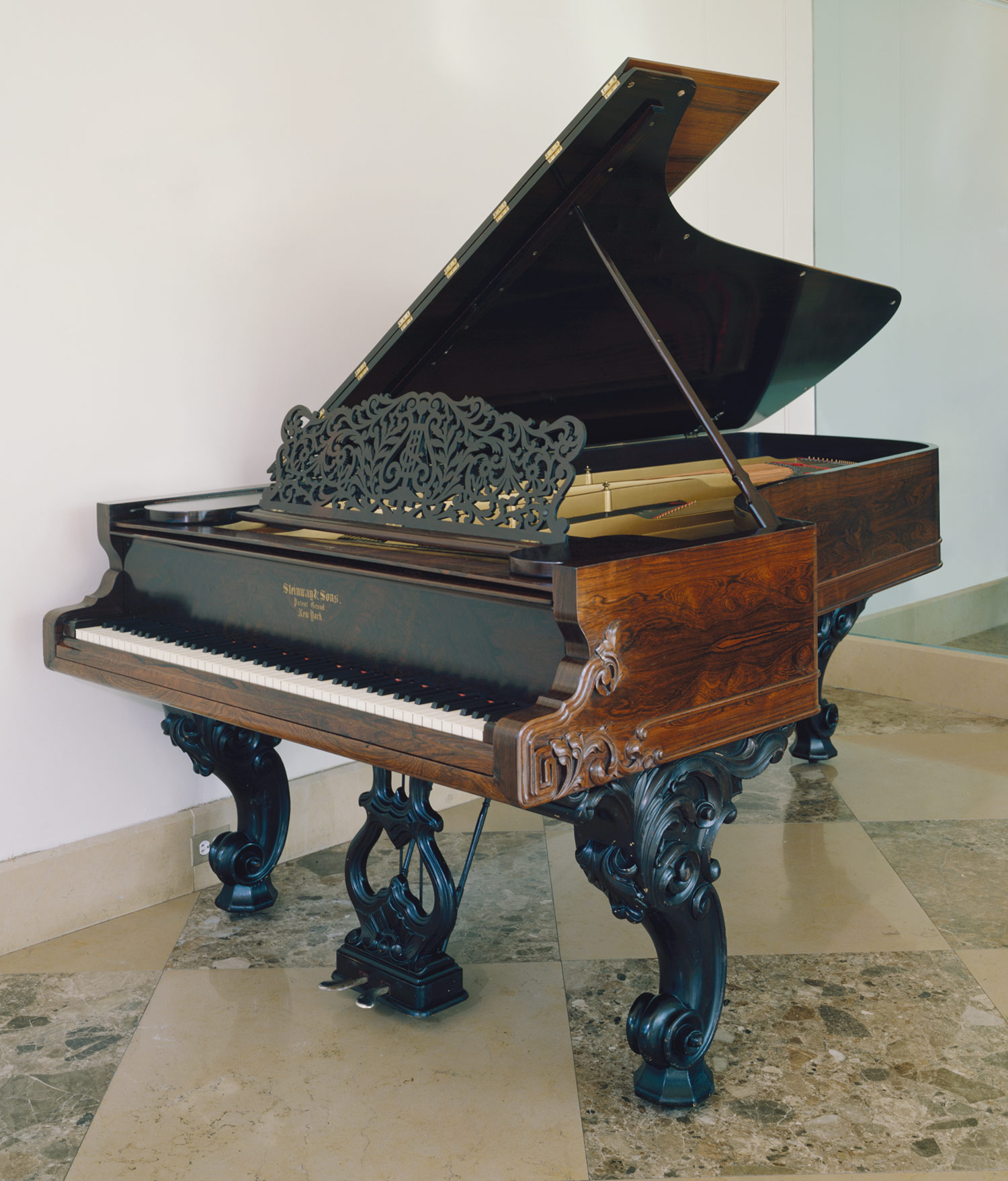 then, that evening my family went out to westfield mall to see ALICE IN WONDERLAND in 3-D. we accidentally bought tickets to see it in their "vip" theater. think private bar, lounge, and reclining leather seats. yeah, it was pretty comfortable. still, i hate 3-D. EVERYTHING was in 3-D: the previews, the ads, the film. and sometimes they just used it to use it. after about ten minutes, i already felt ill... vertigo perhaps. anyways. i enjoyed the film, just not the 3-D-ness. then, when we went home, we went by bus. yeah, and we sat in the back. anyone who's ever gone my british bus before understands that that plus my existing nasuea would be a disater. and it was.
don't worry. i'm alive and feeling much better.